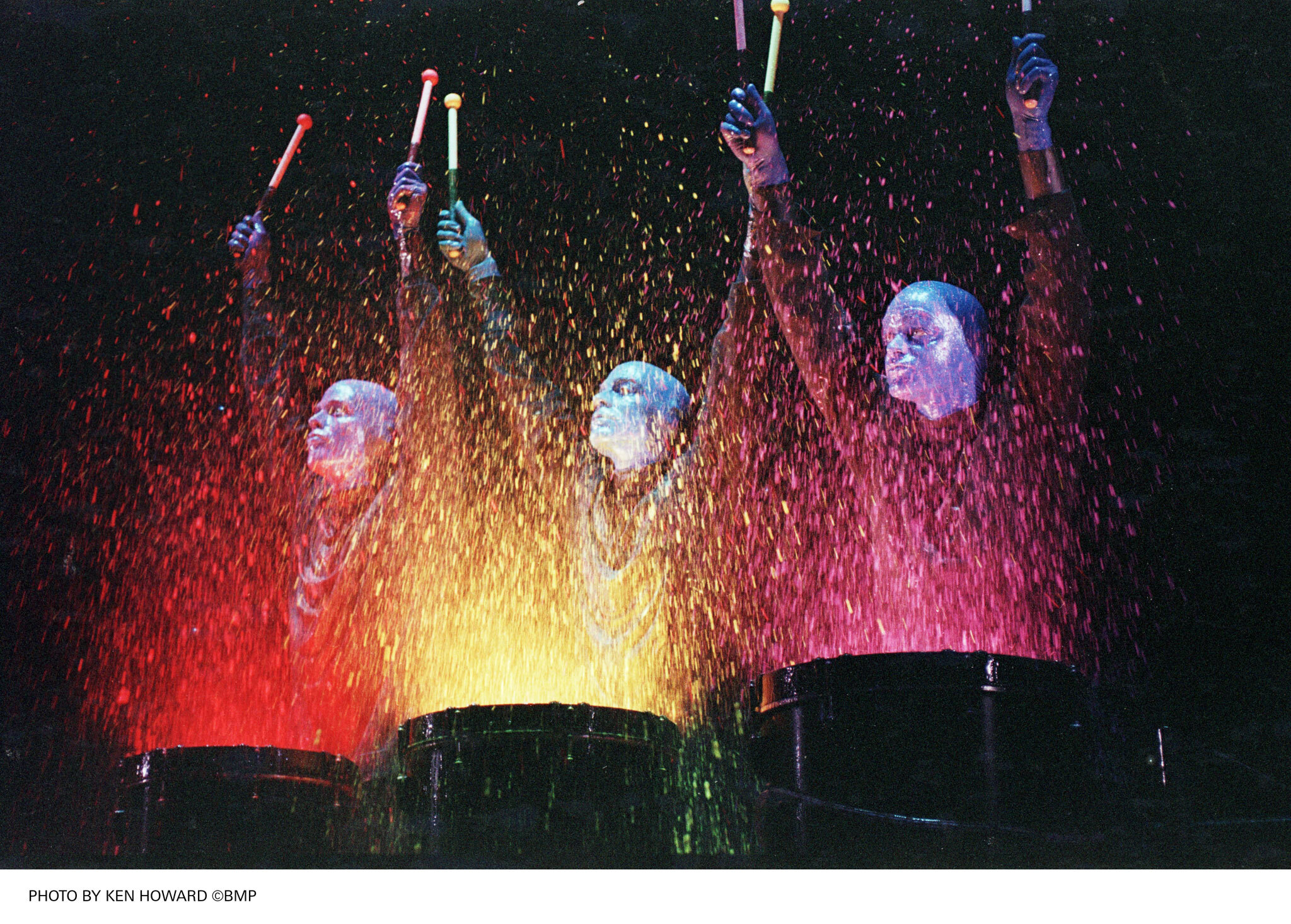 So, as planned, last time I went to Vegas I actually went to see one of those Vegas shows. I was actually thinking about seeing two: Blue Man Group and Mystère. I only made it to Blue Man Group but that's cool, because I was really intrigued by that one ;)
From France all I knew about BMG was their appearance in the Intel commercials some time ago. I had never really found out what they were really about. Then I've seen some ads for their show every time I went to Vegas and I think in Chicago too…
So I just had to check them out… :P
I did expect something crazy. And it actually exceeded my expectations!
I enjoyed the visual effects they performed live on stage and the loud stomping and music that comes with it. But after a while, the show extends to the whole theater and the audience is part of the show. That's pretty wild and I'd definitely recommend that blue rave over any green carpet blackjack experience! ;)
Now rest assured: as long as you don't sit in the first 2 front rows, you won't get wet or stained or anything.
---
Comments from long ago:
Comment from: blue fan
Blue Man Group will be touring France soon, around the end of May. It will be a different show (more like a concert) than the one you saw.

Wed May 14-Sat May 24 Palais des Sports Paris, France

Tues May 27 Forest National Brussels, Belgium

Wed May 28 Le Galaxie Amneville, France

Thur May 29 Zenith Strasbourg, France

Fri May 30 Halle Tony Garnier Lyon, France

Sat May 31 Arena Geneva, Switzerland
2008-01-22 01-47
Comment from: Brian Fitzpatrick
We saw the Blue Men when they were in Denver and loved the concert. Even my 6 year old enjoyed the insanity. :)

Thanks for the review. We'll have to hit them in Vegas!

–Fitz
2008-02-12 16-43
Comment from: mobile phone
I've always heard of Blue Man Group, and I'm not sure at times if they're really that worth it….but not only these photos are fantastic, but it looks very colorful and exciting. I'll have to check it out one day. This looks great. :)
2010-06-24 23-56